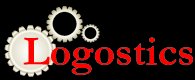 Technical Japanese Translation
What Logostics does
Logostics provides high-quality translations based on more than 20 years of experience, particularly English to Japanese and Japanese to English, mainly for software localization, including software manuals, software strings, Web sites, and sales documents. We also provide DTP for FrameMaker/MS Word files for printed documents, PDF files and online helps, plus localization-related engineering.

Why we are strong at software localization
In general, the quality of translation is based on the qualifications of translators and the knowledge of the target products. However, software localization requires not only translation itself but also the skill to systematically and efficiently manage the consistency of terms and styles among many software string files and documents. This is especially true for a large-scale project where several translators are involved. To this end, software translation/localization companies must have an appropriate workflow and the appropriate skills/tools. This means that techno-linguistic management capabilities are essential for software localization. It is also important, when software applications are localized into Japanese, to have a sound knowledge of character encoding issues. Logostics has these skills and much more, since we have been working in the software localization industry for over two decades, accumulating extensive know-how, tools and management skills.

Why we are efficient
Through our wealth of experience in IT translation, we have accumulated extensive know-how and our own tools to enhance and streamline software translation. We are particularly familiar with TRADOS and VBA for Word/Excel programming and encoding.
© All rights reserved.
2005 Logostics